Amazon Black Friday 2017 Early Deals Now Available For Everyone
|
Amazon Black Friday 2017 Early Deals Now Available For Everyone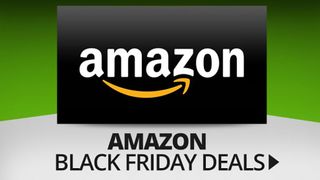 Ahead of Black Friday 2017, Amazon has kicked off a week-long sale on all their major departments including all things gaming. These deals are available here.
It should also be noted that Amazon currently has the PlayStation VR Headset and Camera bundle for $250. There are also a number of non-Amazon deals where you can purchase the PSVR headset without the camera and as a bundle with Gran Turismo Sport. Amazon also currently has deals on Overwatch Game of the Year Edition and Civilization VI, both at $30 and WWE 2K18 is $36.
Amazon currently has Black Friday deals for Just Dance 2018 at $30 and the PlayStation 4-exclusive Hidden Agenda for $15. There are also a number of gaming headsets on sale, including the Anksono SL-100 for $17, the Beexcellent Gaming Headset for $14, the Onikuma Gaming Headset for $21, the Sades Over-Ear Gaming Headset for $19, the SA810 for $21, the Luxon 7.1 Headphone for $21, and the Supsoo G811 Gaming Headset for $20. Rounding off this current list are a number of gaming accessories including a Tomoko Mechanical Keyboard for $38, a Redragon keyboard and mouse combo for $39, and a 4-in-1 PlayStation 4 Slim charging stand and cooling unit combo by Younik for $13.
There are a ton of deals set to be available this Black Friday at other retailers, a number of which are already alive. You can also see our full coverage of all the other Black Friday 2017 deals going on now via the links below.
Black Friday 2017: All The Game And Tech Deals
Best Black Friday 2017 Game And Tech Deals
All The PS4 Black Friday 2017 Game, Console, And Accessory Deals
All The Xbox One Black Friday 2017 Game, Console, And Accessory Deals
All The Nintendo Switch Black Friday 2017 Game, Console, And Accessory Deals
All The Nintendo 3DS Black Friday 2017 Game And Hardware Deals
Best Buy Black Friday 2017 Game Deals
GameStop Black Friday 2017 Game Deals
Target Black Friday 2017 Game Deals
Toys R Us Black Friday 2017 Game Deals
Walmart Black Friday 2017 Game Deals
Steam Black Friday 2017 Game Deals
Newegg Black Friday 2017 PC Hardware Deals
Microsoft Store Black Friday 2017 Game Deals
Amazon Pre-Black Friday 2017 Game Deals
PlayStation Store Black Friday 2017 Game Deals
Xbox Live Black Friday 2017 Game Deals
Nintendo Eshop Black Friday 2017 Game Deals
Humble Store Black Friday 2017 Fall Sale Game Deals
GOG Black Friday 2017 Game Deals
Origin Black Friday 2017 PC Game Deals
Ubisoft Story Black Friday 2017 Game Deals
Best Buy Black Friday 2017 TV, Movie, And Tech Deals
Target Black Friday 2017 TV, Movie, And Tech Deals
Walmart Black Friday 2017 TV, Movie, And Tech Deals
Micro Center Black Friday 2017 PC Hardware Deals
Kohl's Black Friday 2017 Game Deals
Costco Black Friday 2017 Game Deals
Amazon Black Friday 2017 UK Game Deals
Game Black Friday 2017 UK Game Deals
Filed under:

PC
PlayStation 4
Xbox One
Black Friday
Black Friday Deals
Source by:-gamespot
Share: